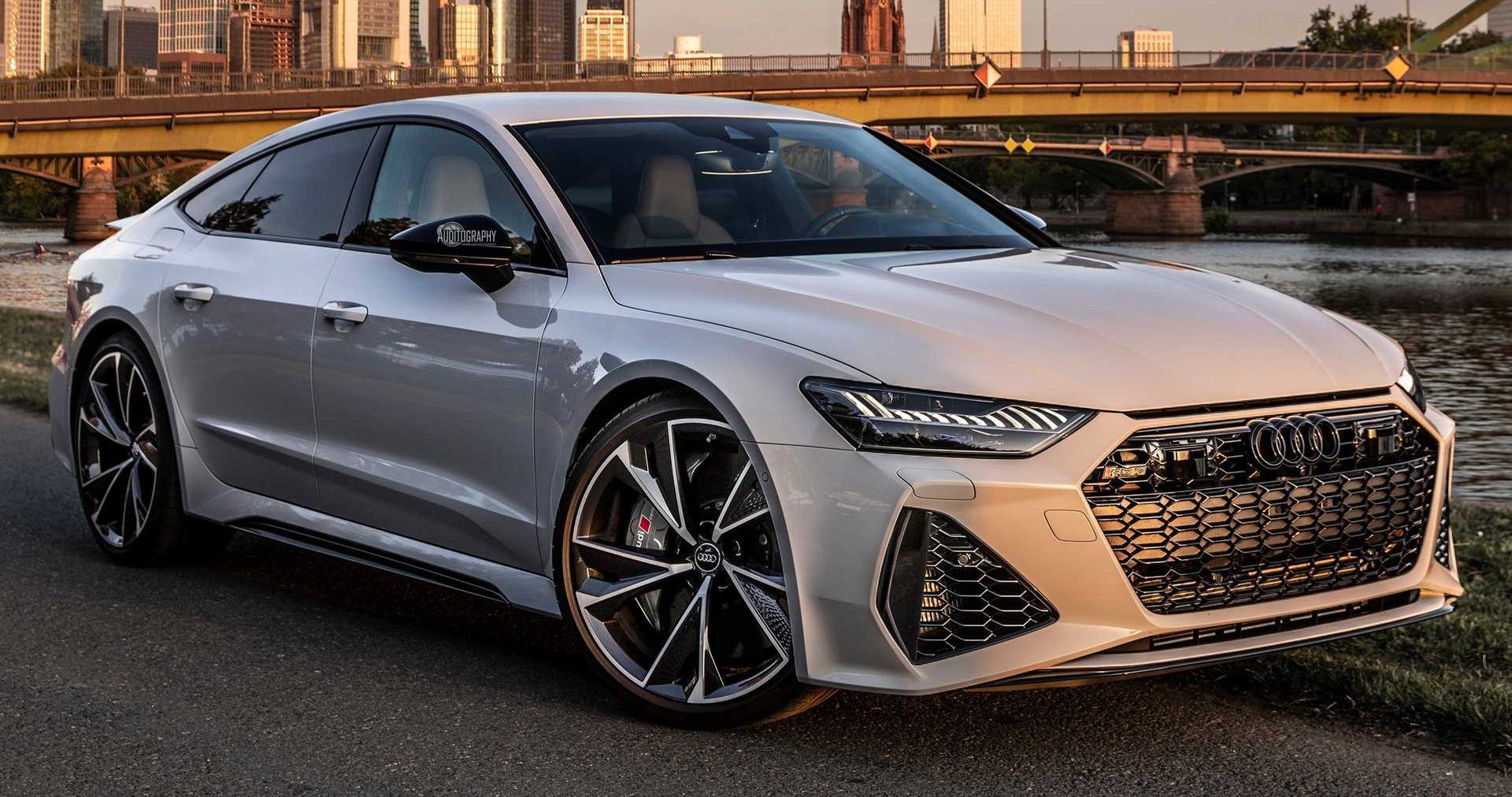 Muscle cars may offer power and thrills, but German sports cars have always been about refinement and poise while also providing serious performance.
There was a time the American muscle car was all about brute force and power. Then, it was a question of how big an engine you could shoehorn under the hood. Today, that perception has changed somewhat. They still pack a lot of raging horses, no doubt, but there's an increasing emphasis on performance and handling.
However, even the coolest muscle cars are still some distance behind the best German sport cars that have always been about refinement and poise even while delivering a fully engaging driving experience. It's the reason why most German sports cars will always win an all-round comparison with an American muscle car, at least for now.
10

Audi R8 V10
The Audi R8 was first presented to the public almost 15 years ago and continues to soldier on, having amassed quite a following among car enthusiasts. It shares a platform with the more aggressive Huracan but is pleasantly easy to drive and can function as a daily driver if needed.
In the age of wheezing turbos, the Audi R8 has stayed true to its naturally aspirated V10 that sings beautifully, adding to the thrill of a super sharp ride. We will pick this hot German ride over a Mustang or any American muscle car for that matter.
9

Porsche 718 Boxster
This German open-top sports car is the way to go if you are seeking crisp handling mixed with the rush of wind in your hair. That balanced handling comes courtesy of a mid-engine layout and sport-tuned chassis. Then there's the choice of turbocharged four- or six-cylinder engines that provide enough power for some sublime performance on the highway.
For a Porsche, the $63,000 starting price is somewhat of a bargain and is worth saving up for. Even the base model comes with a load of technology and fun gadgetry that you can play around with.
8

Mercedes Benz C-Class Coupe
It is becoming increasingly hard to differentiate the many Mercedes models but the C-Class coupe still manages to stand out in its own way. The new sits lower than the C-Class saloon and sports the more aggressive grille.
There are different C-Class coupes with different engine options but the C63s AMG is the one to go for if you can afford it, that is. It comes with a monster twin-turbo V8 engine that belts out over 500bhp. This brute car will stare down any competition thrown at it by American muscle cars in its category.
7

BMW M2
The chunky sports car is often regarded as the best modern BMW M car and has scooped of several awards since it debuted in 2016. You don't even need to go for the Competition spec which sits at the top of the pile – great performance but wildly overpriced.
The 'regular' M2 boasts a wild inline-six engine that whips up 405hp, 406 pond-feet of torque and a lot of drama. There's an automatic transmission on offer but you'll want the standard 6-speed manual. The BMW M2 costs $60,000 but also offers a hugely satisfying driving experience that makes the splurge worth it.
6

BMW 8-Series
The second-generation BMW 8-series arrived in 2018, almost 2 decades after the first generation. It is a swanky-looking coupe with a trademark grille that actually has active flaps that open to cool off the engine or close to reduce drag at high speeds.
It's not lacking in performance too with the V8-powered M8 Competition sprinting to 60mph in less than 3 seconds. An American muscle car like the Ford Mustang Shelby GT500 may have more road presence but performance-wise, you'll want to head in the German's direction.
5

Mercedes Benz AMG GT
There are now several variants of the AMG GT, a range topped by the frankly insane GT R Black Series. That one will cost you $389,000, more than a Ferrari Pista. However, the Black Series is for hardcore purists who can somehow justify that price tag.
The standard GT R costs about half that amount but you still get a potent V8 biturbo engine that produces 577hp. The 2020 model comes with redesigned headlights, wider rear fenders, and a more aggressive diffuser. Handling is also more responsive and you will always yearn for the driver's seat where you can harness that engine power and turn it loose on the open roads.
Related: 10 Best German Sports Cars On The Market
4

Audi RS7
The 'RS' badging on this car stands for 'Renn Sport' or in English, 'Racing Sport'. It is a prestigious badge worn only by the top-of-the-line models from the German carmaker and this one is no exception.
The four-door sports car has decent practicability with usable rear seats and decent boot space. However, it is still a high-performance car that packs a 591hp V8 engine under the hood. It is also a seriously good-looking car with gentle curves and long sweeping lines that accentuate its sportiness.
3

Porsche 911
The Porsche 911 is one of the most popular modern sports cars on the market today. It was first introduced in 1963 and is now in its eighth generation with as many as 24 variants to pick from.
The GT2 RS with an incredible 700hp is the reigning king of that pile but the models at the other end of the spectrum also offer an engaging driving experience; they are much cheaper too. The base model 911 Carrera comes with a 3.8-liter flat-six engine that generates 379hp. Handling is super-sharp and the driver feels connected at all times; it is a Porsche after all.
Related: 10 Affordable Muscle Cars We'd Buy Over Any Sports Car
2

Mercedes Benz SL
The Mercedes Benz SL boasts a level of luxury and technology that no muscle car can match. In typical Benz style, the car comes loaded with innovative technology like the 'Magic Vision Control' and 'Airscarf' neck-warming system that keeps you cozy while you are driving on a chilly day with the roof down.
It is also not lacking when it comes to performance. The SL500 model comes with a 435bhp V8 engine that can get the luxury sports car to a 155mph top speed.
1

BMW M4
With the M4, BMW served up a refreshing 2-door alternative to the M3 Sedan. The car was first introduced in 2014 and things have only got more interesting with the latest models on offer.
The M4 coupé is the cheapest of the line-up that includes the convertible and the Competition Spec. It still comes with a 435hp powerplant that can still put out serious performance on flat-out straights or twisty corners. BMW cars have always been performance-focused and this one is no different.
Next: These Classic Muscle Cars Are More Expensive Than Modern Sports Cars

Next
10 Classic Cars That Should Be Way More Expensive

About The Author